Everyone ran out of so many things last year. We hate saying no to our loyal fans, so we've stocked up extra now. But wouldn't life be easier for both you and us if we all got out ahead of the big Christmas rush? This is the very first of our 12 Ideas of Christmas newsletters.
Personalized Wood Spoons
"We're dancing in Karen's Kitchen." I love that. I bet Karen does too.
These are enormous and gorgeous!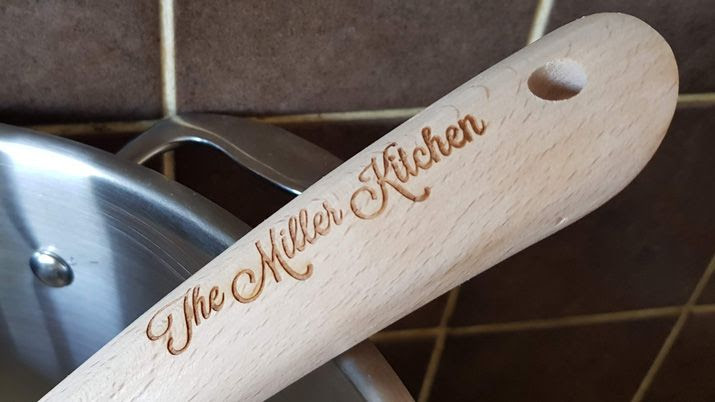 This is our own engraved spoon I gave my Mom some years ago. She's never used it, but hangs it in the kitchen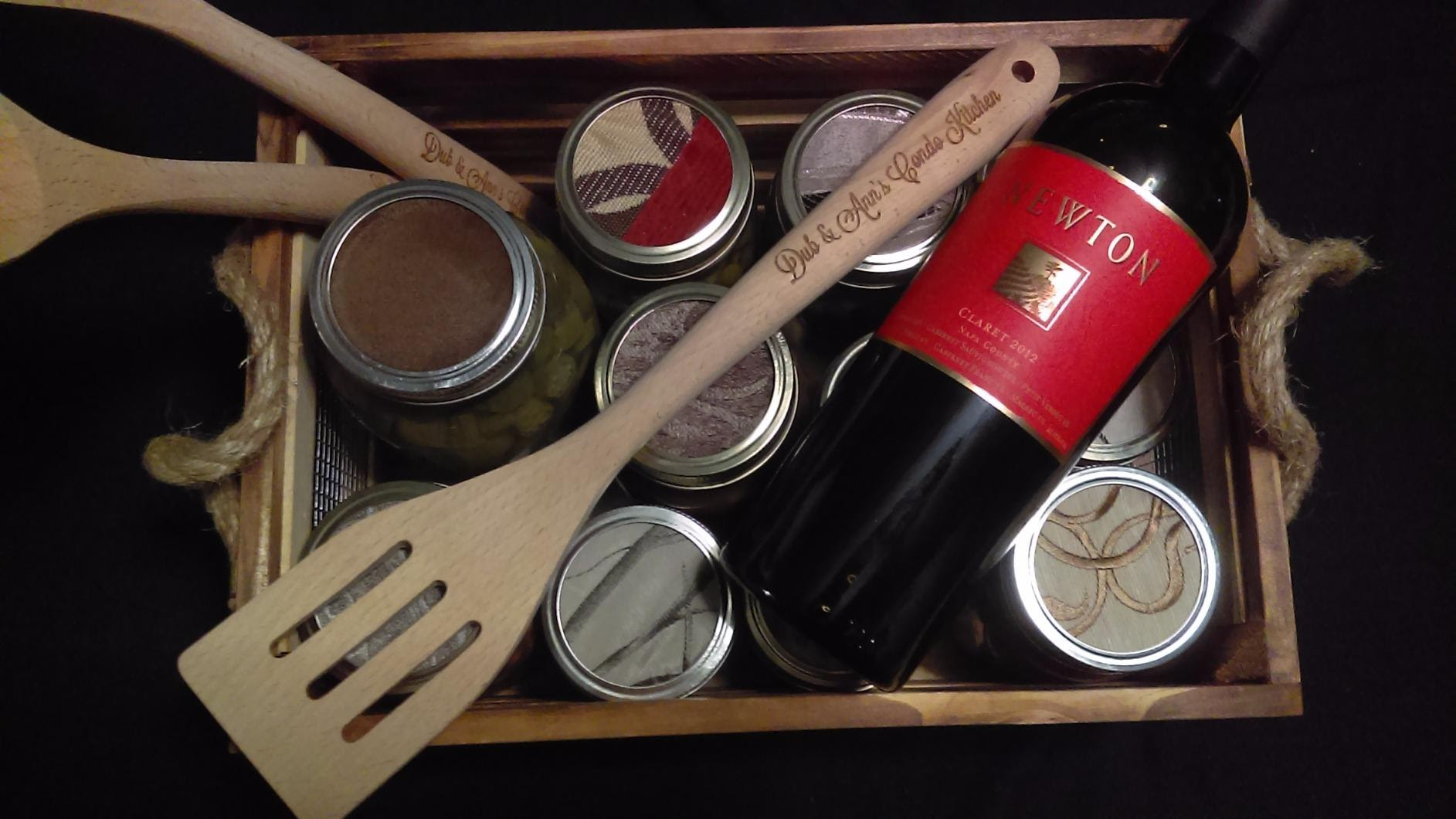 One of our customers combined the set with some home canning and a nice bottle of wine. 
Here are 2 Little Secrets
Secret #1: Our spoons have more than 500 five star reviews on Amazon, but the secret is that we charge a lot less for them on our own site.
Secret #2: We hear over and over that recipients think they're getting an heirloom-quality gift worth $50 or more. It's only $22 on our site! 
I think this is our most-loved gift, in terms of the number of my own friends who have bought it off our site and brought it up later. My best friend has literally given these to so many people she knows that she's called "The Spoon Lady." Love you Helen!
I hope you enjoy them too!
Erin
Owner, Cookbook People
erin@cookbookpeople.com
Personalized Spatula & Spoon Set – Beech Wood 14″ Long
$22.00
PS: As a thank you for visiting, why not grab a few free recipe card printables? No signup forms, no obligation.